Summer is all about sunshine, warm weather, and outdoor activities.  Whether you're attending a wedding, picnic, or your kid's ball game, these tips will help you do it in comfort and style.
Here are the top five, current trends you're going to want to incorporate into your closet for the upcoming months.
Floral. Spring florals were big and bold. This season they are delicate, feminine and understated.  Softer, muted color tones are being combined with smaller, background designs.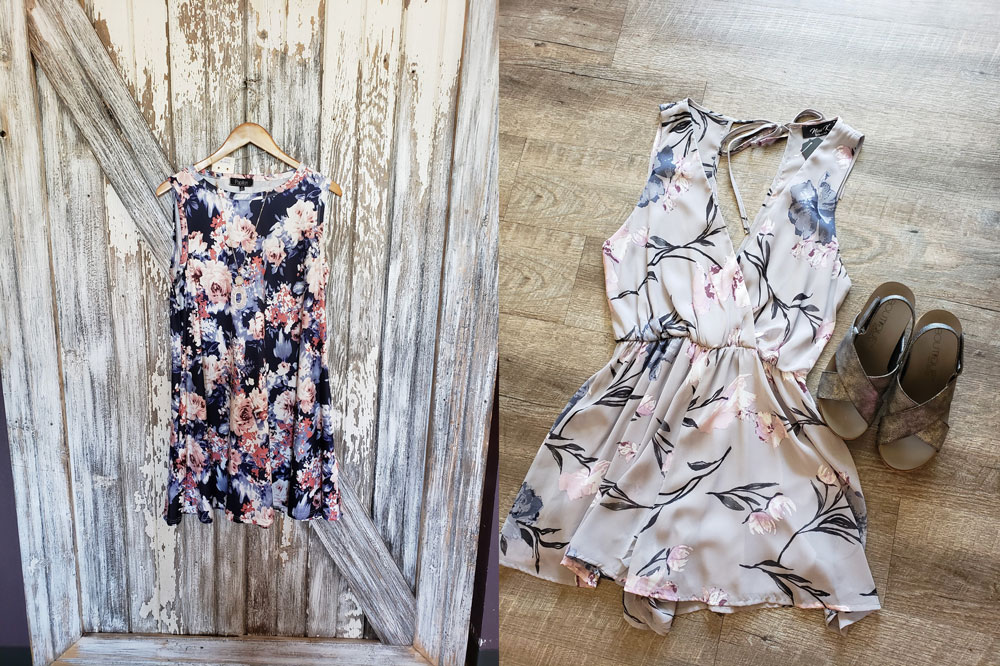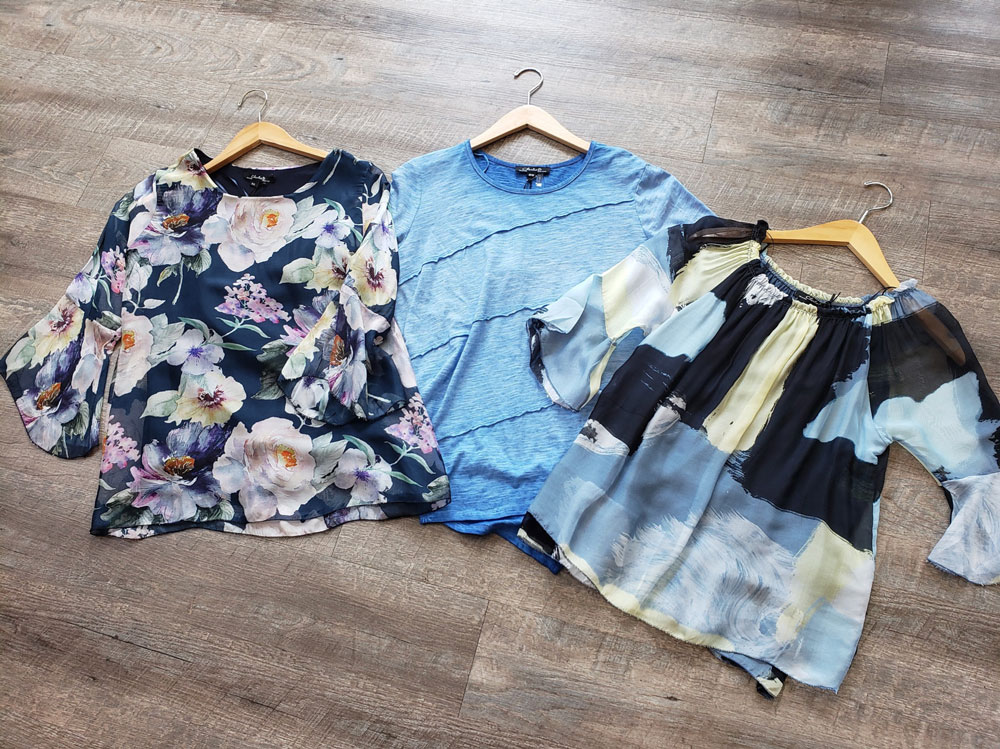 2. Pastels.Colors and patterns are less bright than what we've seen in the past, during the summer. Lavender, light indigo and light denim is where it's at, in terms of color choices.  Light denim looks great paired with dark denim. Lavender and indigo can be paired with any neutral option. Or, if you prefer a more colorful option, both also look great paired with yellow and orange. The key is to keep the overall palette muted.
3. Polka dots.  This is a whimsical, fun design. To be on point with this trend, choose monochromatic or black and white patterns. The idea is to keep the look subtle and understated, which lends itself to a more sophisticated appearance.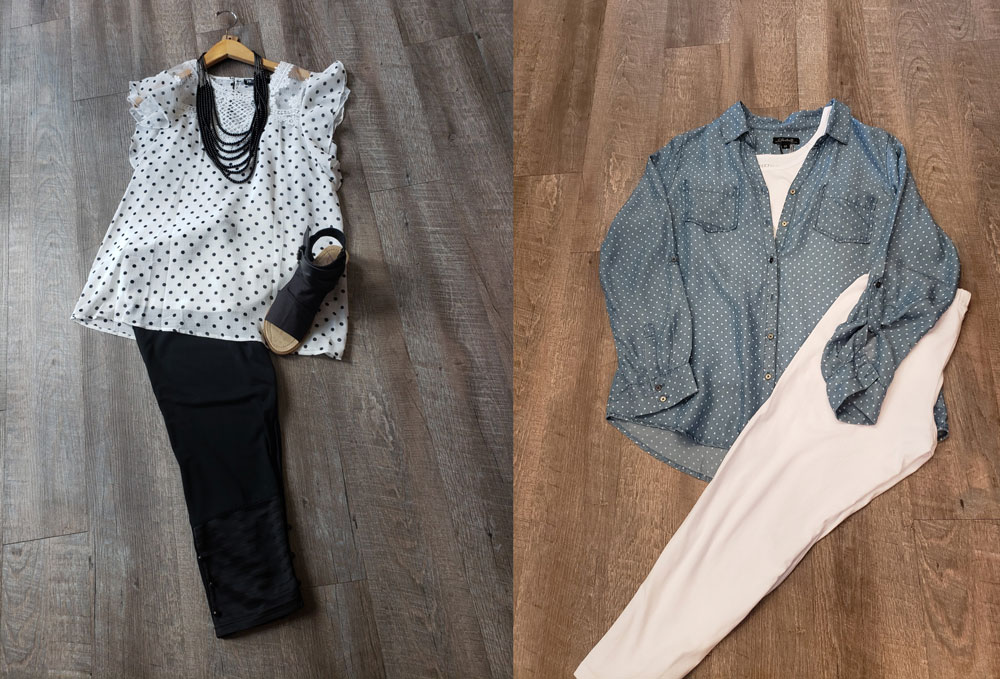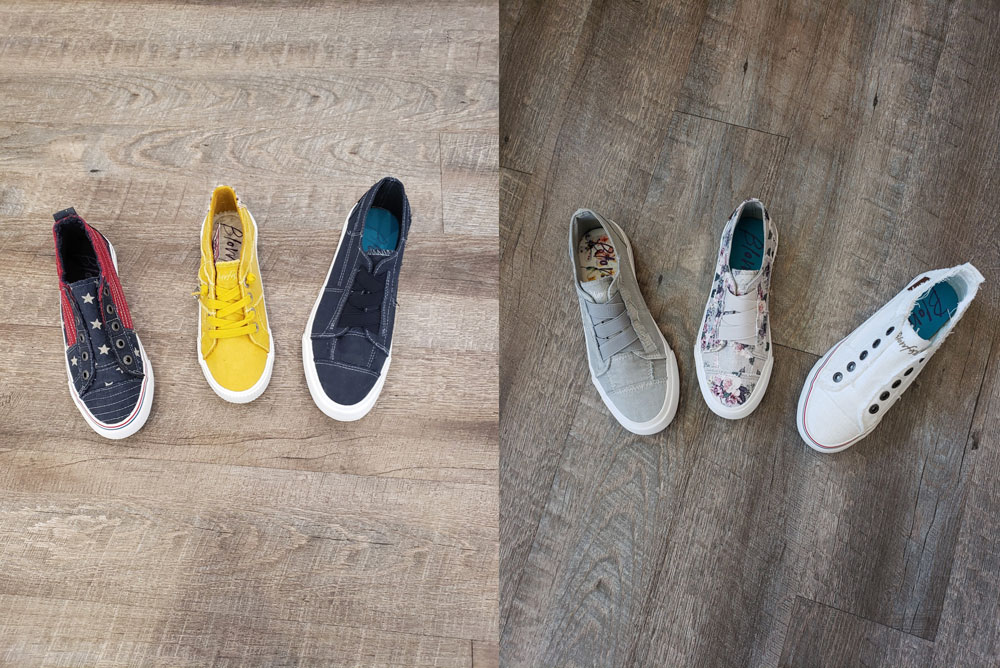 4. Sneakers.  A trend that combinescomfort and aesthetic appeal! These adorable tennis shoes look great worn with jean shorts, capris or sundresses. You can add visual interest to a neutral outfit, by pairing it with a shoe that is a fun color or has an interesting print.
5. Jumpsuits. This style can be a great alternative to wearing a dress, but proper fit is key with this summer's trend.The look can be harder for petite women to pull off, as many jumpsuits run on the longer side. Cropped jumpsuits like the one pictured below can be a great option for women of all heights. They don't overwhelm shorter women's figures, but the length tends to be long enough for tall women.


Each of the pieces mentioned above are enduring favorites that make great additions to any capsule wardrobe, while helping you look best during the summer. At the Purple Poppy, we offer a caring and personalized styling service that caters to your needs, allowing you to put your own unique twist on fashion.