History of Valentine's Day:
St. Valentine's Day has it's origins in the Roman festival of Lupercalia, which was held in mid-February. The purpose of the festival was to celebrate the coming of spring. Fertility rituals were practiced and women and men were paired by lottery. In the 5th century, the Pope replaced the festival with the celebration of St. Valentine's Day  and it has since been celebrated as a day of romance and a time to honor those we love.
The special day is  coming up and a boutique offers the perfect gift for your sweetheart. If you're single, you're sure to find a delightful treat for yourself.
  Valentines'  Gifts:
a gift card: the gift that keeps on giving! This makes shopping simple for you and fun for your love. This way, they will be able to pick an item that's exactly the right fit for them.  Gift cards are available in all denominations, to fit any budget.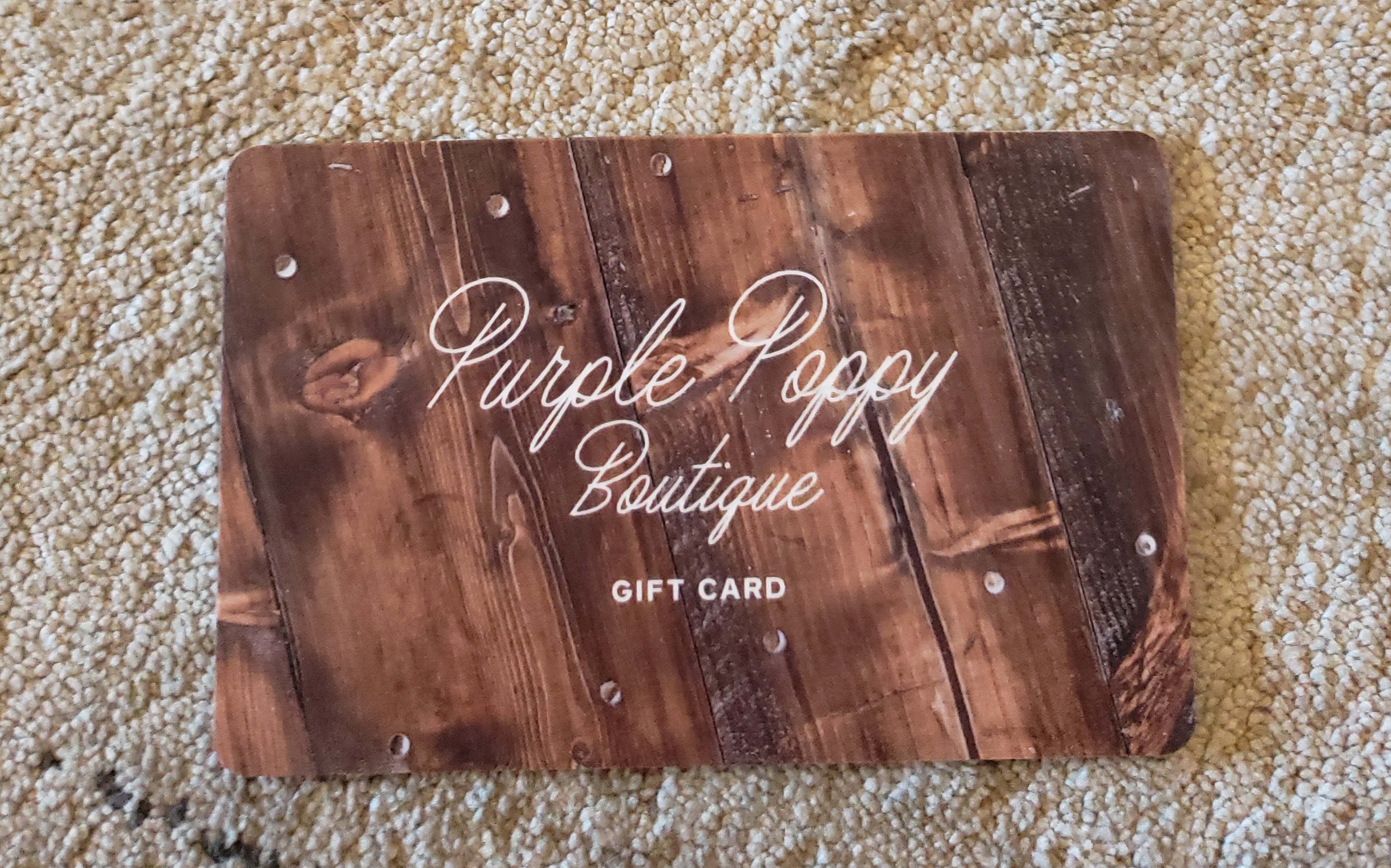 2. jewelry: every woman loves the surprise of bling! We have a wide variety to choose from and there is a style to suit every woman's taste.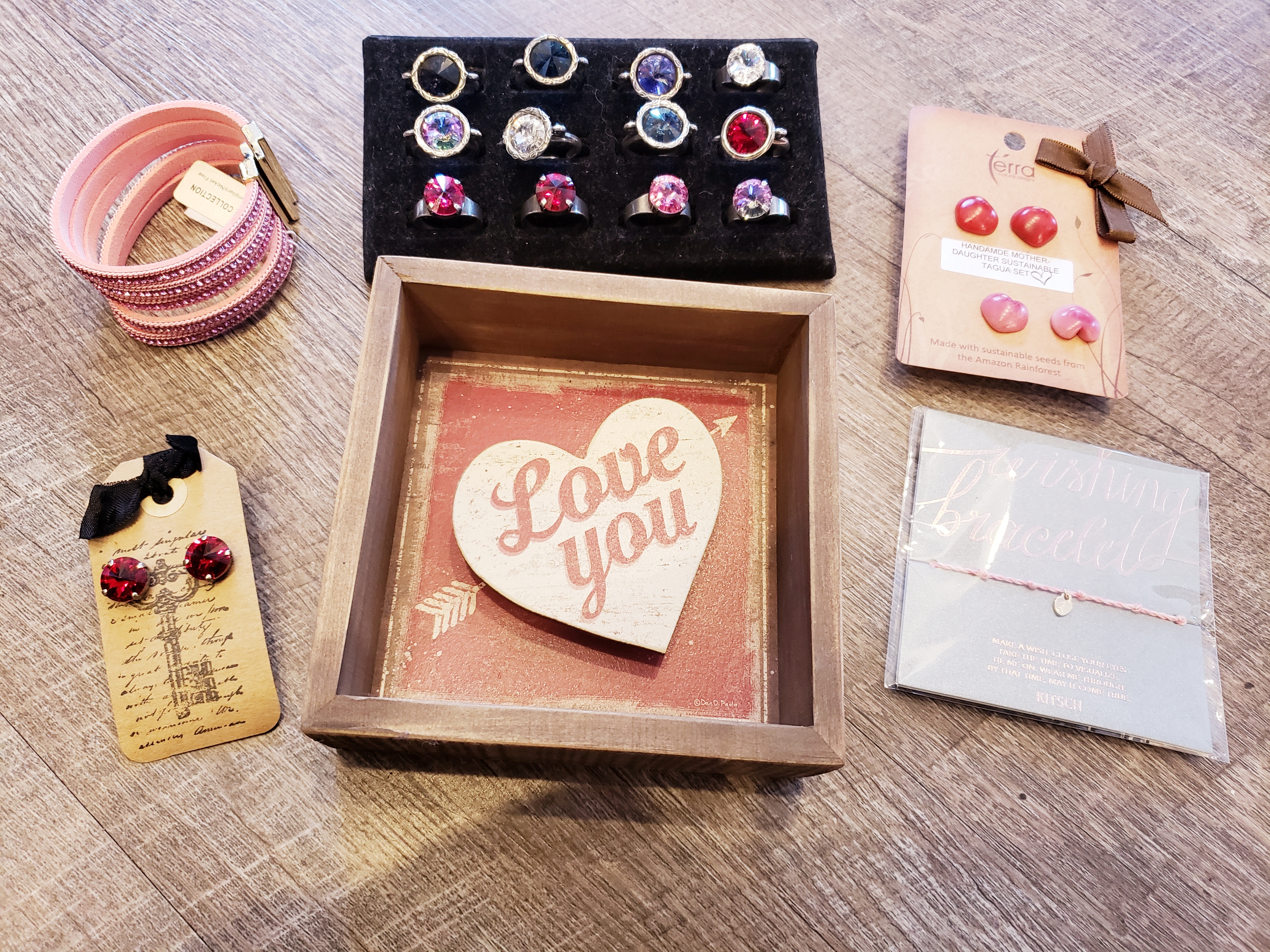 3. comfy t's: these t'shirts are lightweight, adorable and cozy, perfect to wear on Valentine's Day, or any other day as well.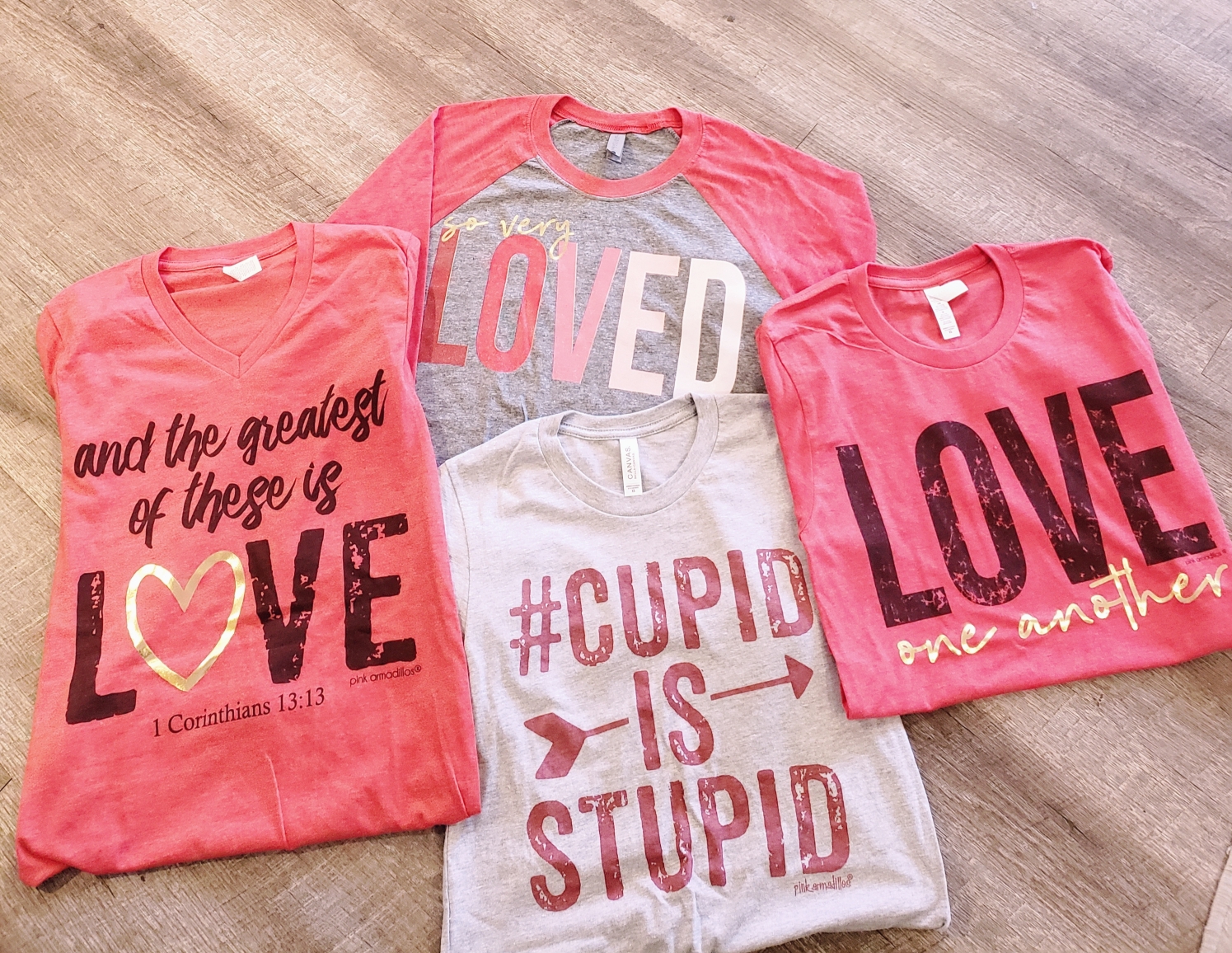 4. hats: Each hat is unique and locally made. Pair the t-shirt, trucker hat, & handmade, leather bracelet for a perfect gift bag.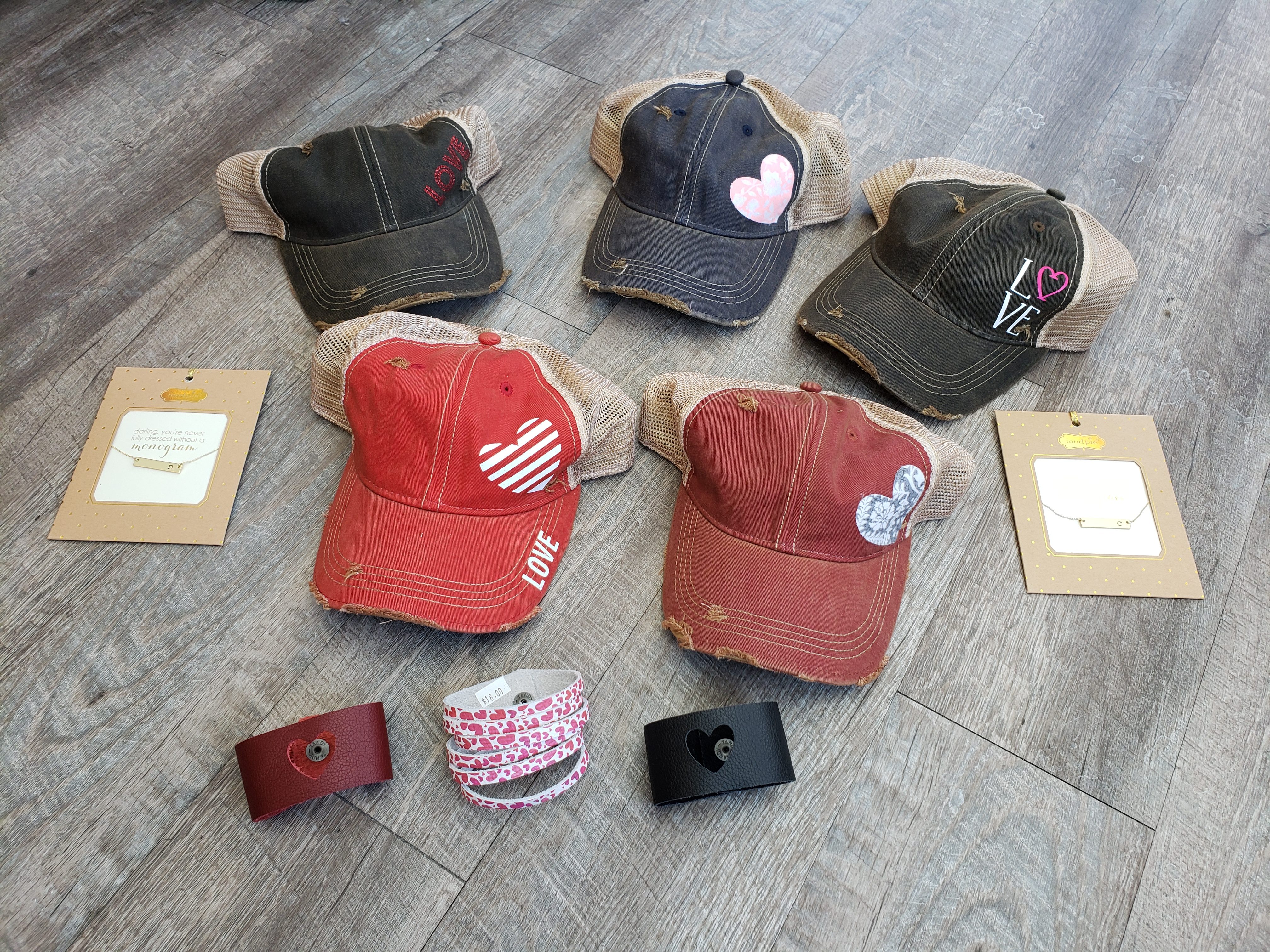 Make your Valentine's Day sweet this year with a treasure from your favorite, local boutique!