We all love Cardigans! They're a perfect transitional piece and can be worn during most seasons.  Due to the versatility, most of us have several of them in our closet, in all shapes, sizes and colors.  But, do you ever wonder if you're getting the length and style that looks best for your body type? Or, do you desire exciting, new ways to wear the cardigans you already own? If so, read on my friend!
  Let's start at the beginning, with what types of cardigans are out there.
1st up is the waist length cardigan: the name is pretty self explanatory. These are cardigans that hit at your natural waistline, which is the smallest part of your torso.  This fit tends to be universally flattering, as it defines and highlights the smallest part of a woman's body. This style looks great with jeans or dress pants . It can also be worn over a skirt or dress that hits above the knees.
.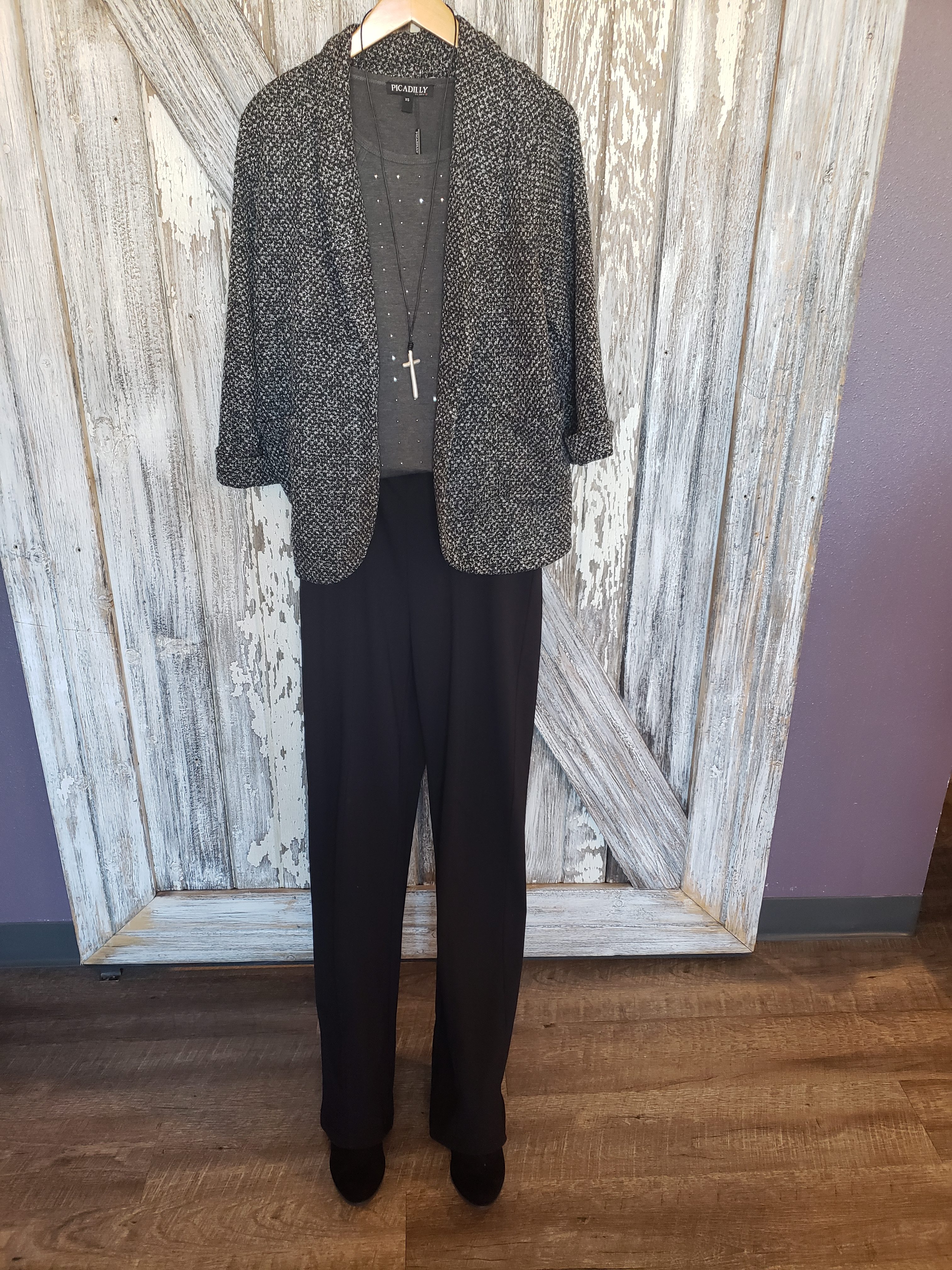 The wrap cardigan is still on the fitted side, but has a longer length and is slightly more flowy than the waist length option.  The cut of this style can help give the illusion of a smaller waist. Fitted wrap cardigans look best with boot cut pants or a looser cut dress. Ones that are flowy, look best with leggings or bottoms that are fitted to the body.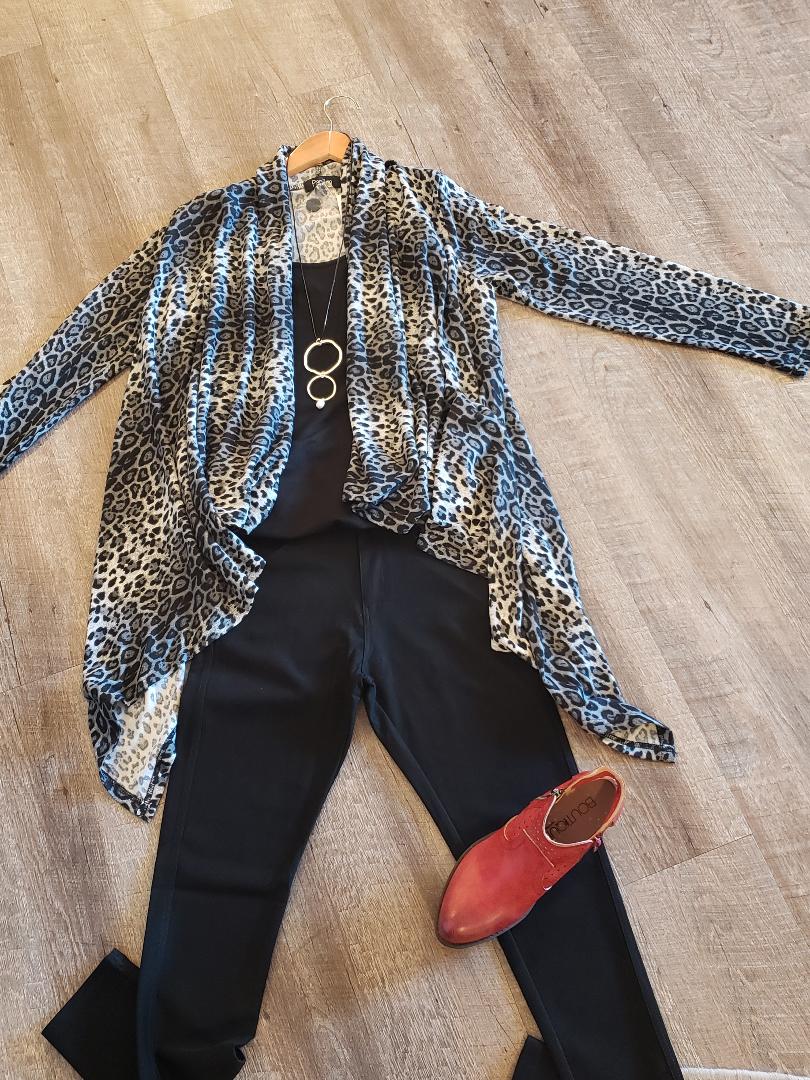 A mid-length cardigan is anything that hits between the waist and hip . They vary in shape, color, and style. The added length can help disguise a tummy, but be mindful to keep it tailored, so you don't get swallowed up by too much fabric. This style looks great when paired with a straight leg pant.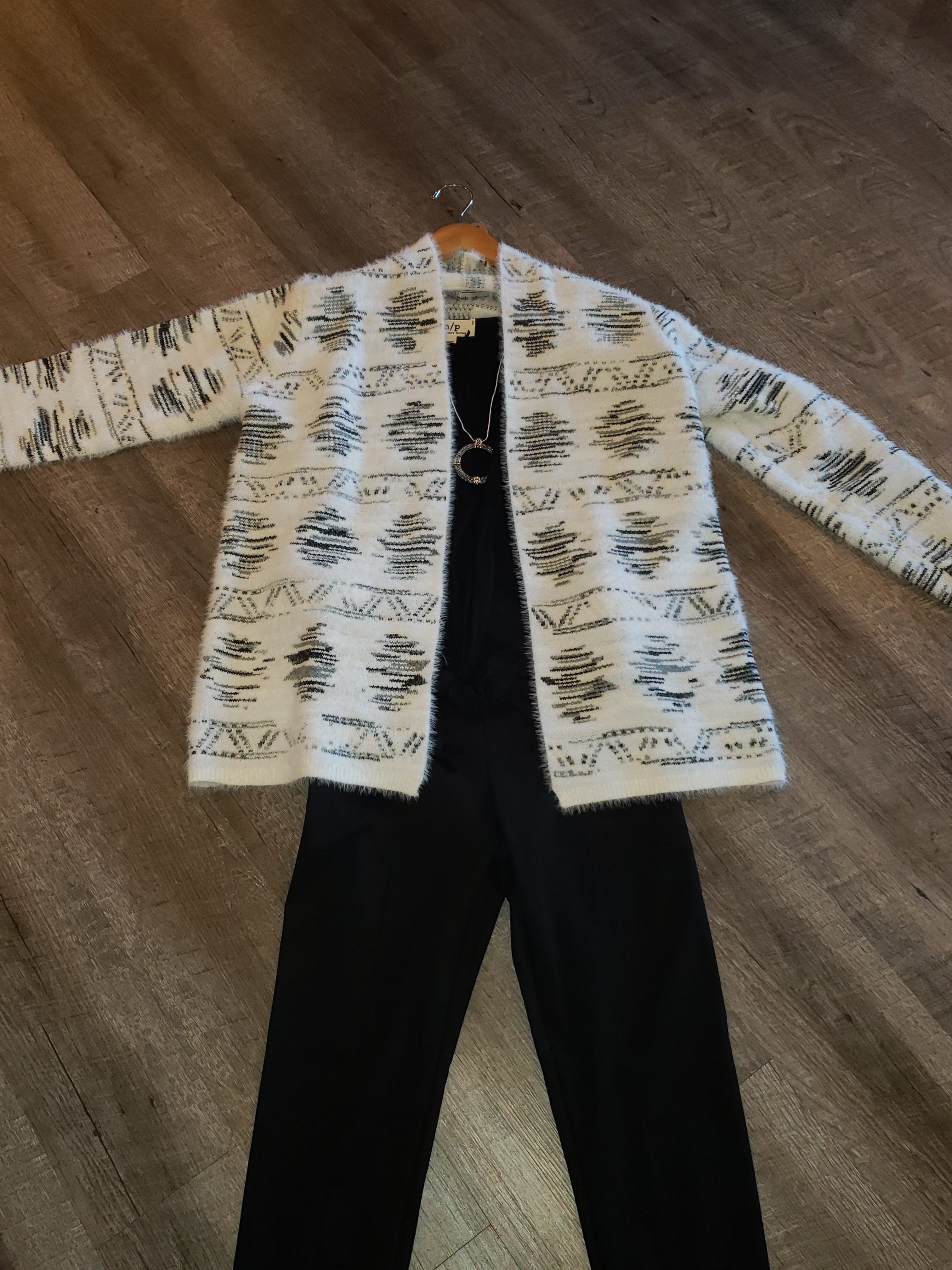 A long cardigan hits below the hip. Once again, these vary in appearance. Petite women may have concerns about wearing this length, because they feel it may overwhelm their short stature.  I've found that pairing a long cardigan with heels can help offset this issue. The longer, loose style of this cardigan looks best with fitted pieces.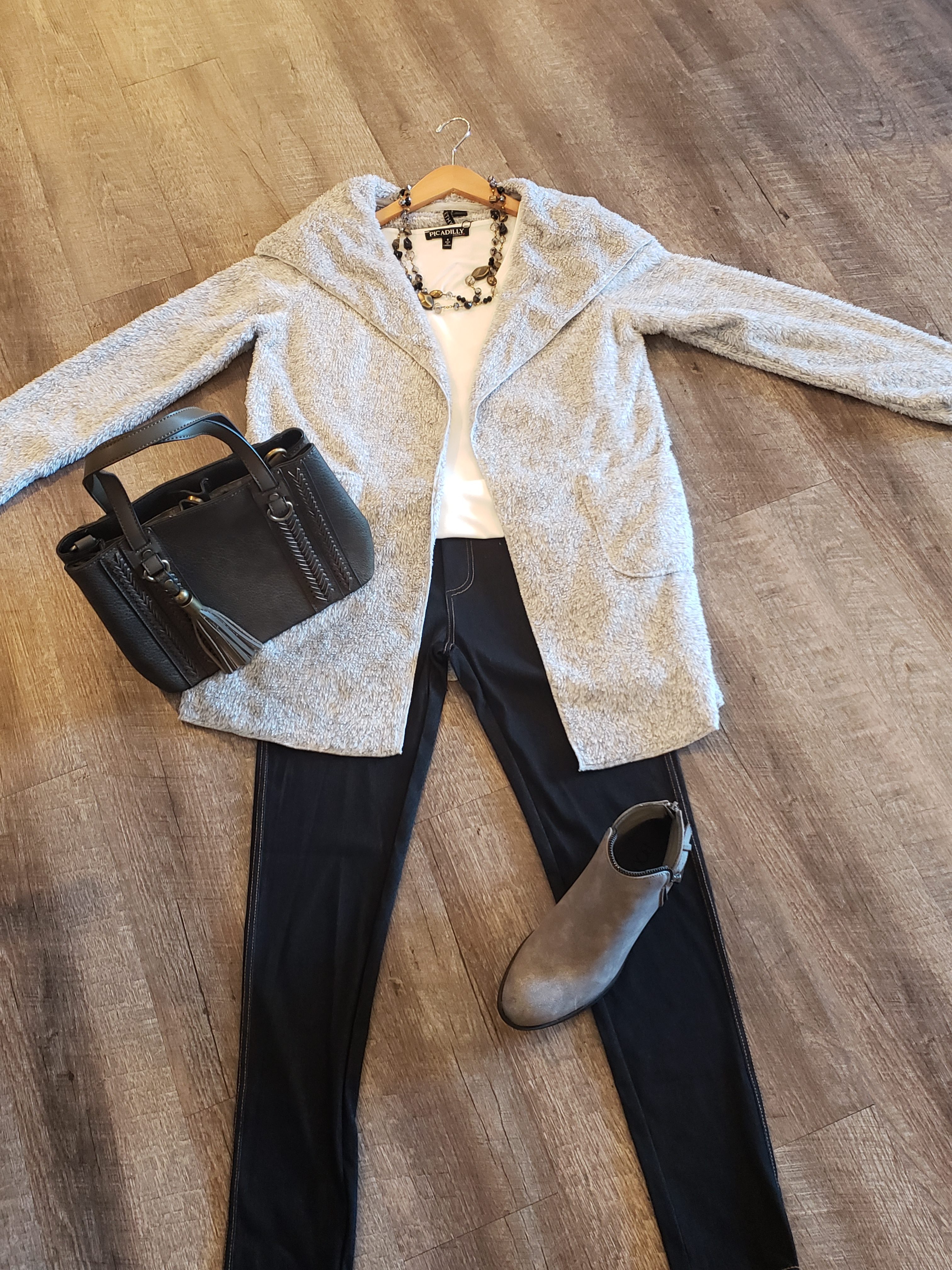 Lastly, we come to the oversize cardigan. Oh the comfort! It's about as close to wrapping yourself in a blanket in public, as you're going to get. This looks cute with a dress in similar length placed underneath. A fitted jumpsuit is also a great option to wear underneath. The best rule of thumb to remember when it comes to fit, is opposites go together. If the cardigan is fitted, what you pair it with shouldn't be. If the cardigan is loose and flowy, the pieces worn underneath should be fitted.