This fall, fashion is throwin' it back to the 80's.
Here are your Top 5 current trends, on repeat, from one of our favorite decades
1.Animal print:
From classic, neutral tones to wonderfully multi-colored versions, animal print is THE trend of Fall 2018. You'll be seeing cheetah, leopard or zebra print on coats, handbags and shoes. When wearing an animal print, its recommended to choose one main piece in animal print and pair it with other solid colored pieces. The outfit below is a great example of how to keep animal print classy.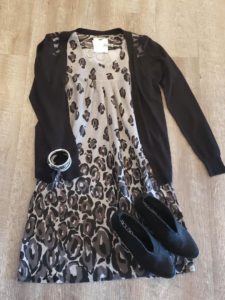 2. Plaid:
For all you 90's grunge fans, this trends' for you! Plaid is back in a big way. Whether it's a comfy boyfriend shirt, a jumper or a trench coat, it's going to look great done in plaid. The same rule of thumb that goes for animal print, goes for plaid as well. Don't overdo use of the print! Here's another example for you: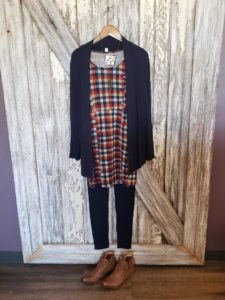 3. Red
Red is all the rage this fall. This seasons twist on the color: monochromatic red outfits. Red is a bold, courageous color. To rock an all red outfit, screams confidence! For those brave enough, go for it girl! For those less willing to go all out, the color can be worn in smaller doses. One thing to be mindful of when choosing red, is to pick a shade that compliments your skin tone. For instance, reds with a blue undertone tend to look better on cool complected people. Reds with an orange undertone, tend to look better on warm complected people.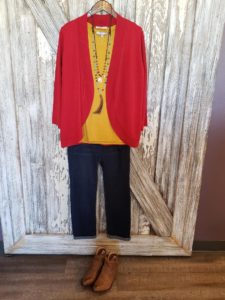 4.  Frayed denim
 Summer and sundresses go hand in hand and so do fall and denim. Frayed jeans are currently one of the most popular denim trends. Right now you'll want to get yourself a pair with some unkempt hems. Length is key when it comes to wearing these jeans. The right length should be no more than two inches between the hem and shoe. The jeans below feature frayed hems and colored striping down the side, which is another fun fad.
5. Dressing modestly
 The runways are showing high necklines and low hemlines. Stockings are going under skirts and long sleeve shirts are being worn under evening dresses. Layering is a key factor in this look. Long sleeve dresses worn over tights with tall boots are a great way to pull off this fall trend.  Finally, you can be both practical and on trend as it gets colder outside.