Spring is upon us and soon there will be graduations, weddings, Easter and Mother's Day taking place. Here are some helpful tips on how to dress for the events and five different inspirational ensembles, to ensure you look your best!
Look #1: This is a sleeveless, A-line dress featured with a hip length cardigan. This style is universally flattering on women. The A-line silhouette flows away from the stomach and hips, two areas which can be problematic. If you aren't wanting to expose your arms, the cardigan is the perfect solution! It's lightweight and versatile. Earthy green and mauve tones (two of the season's hottest colors) come together in this eye catching duo. This look can be dressed up with heels or paired with sandals for a more casual feel. Due to the styling versatility, it's a great option for any of your spring/summer events.
Look #2: This polka dot dress is whimsical and fun. It's a great way to incorporate pattern and color into your wardrobe. The material is lightweight enough for warm, summer months. Once again, it's an A-line fit, so it's going to be incredibly figure flattering and it's coral- a popular trend this season. This color looks great on warm skin tones and will be a great way to show off your summer tan! This is a perfect outfit for an outdoor wedding or for your Easter celebration.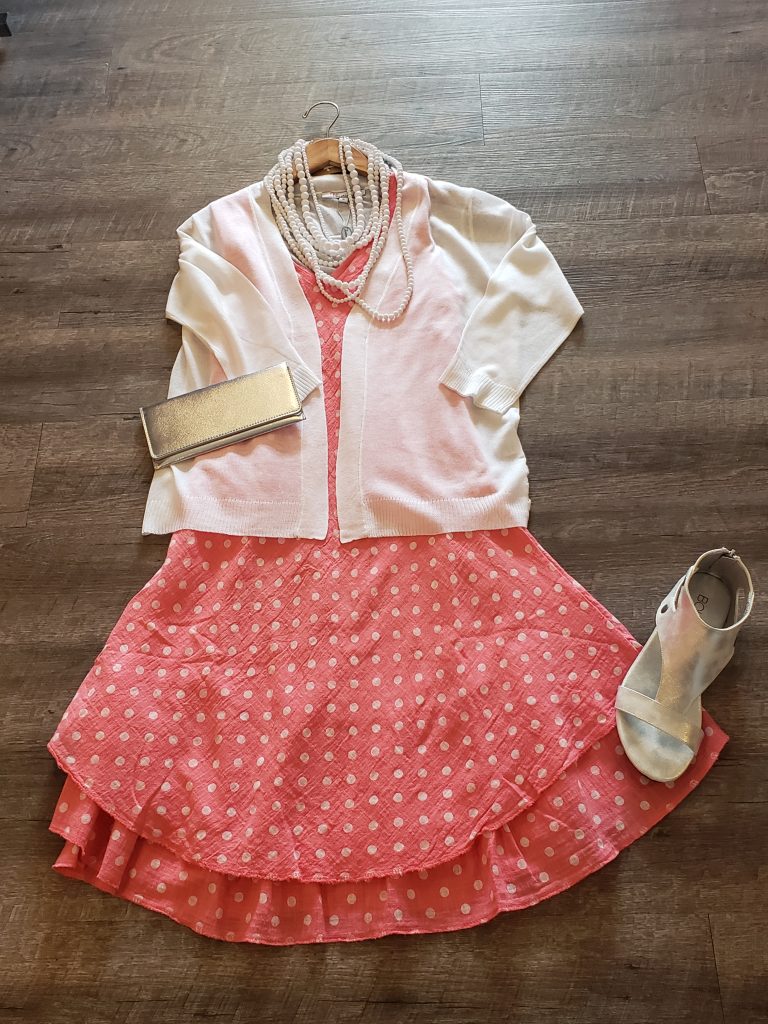 Look #3: This dress is a great way to incorporate the trend of ruffles into your wardrobe, in a subtle manner. The black and white, gingham color scheme is classic and understated. The shape is flowy, swinging away from the body and allowing for plenty of movement. This look is more casual than the previous looks, making it a fantastic choice for a graduation party.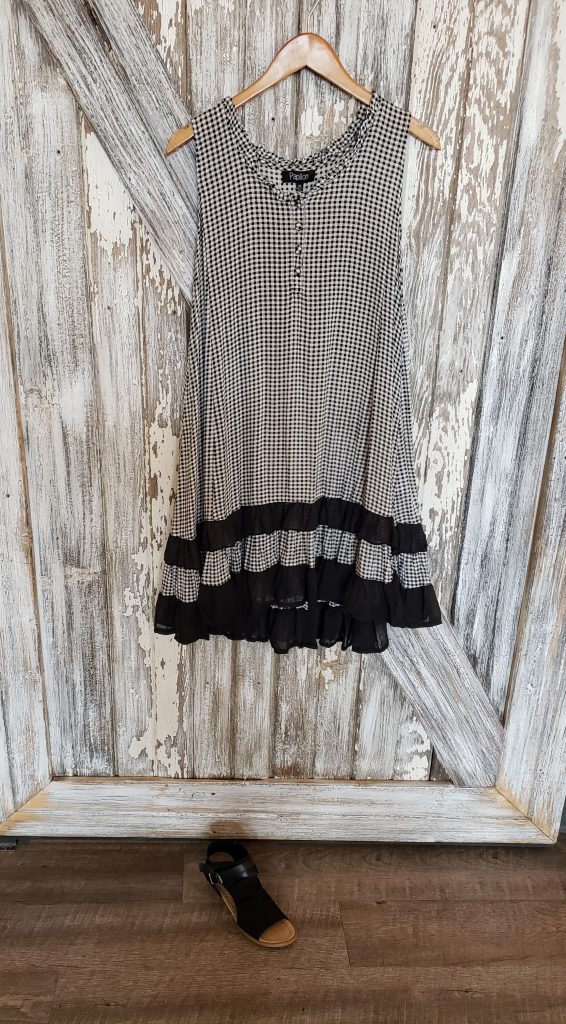 Look #4: Red is on point this spring/summer. This comfy, off the shoulder sundress is a fun way to rock the color trend. This look is best worn with sneakers, for an exaggerated casual feel or with sandals, for a slightly more dressed up, casual look. Mother's Day brunch is a perfect occasion for this piece. Due to the colors in the frock, accessories can go a myriad of different directions. The yellow purse ties in with the warm hues, while adding an additional pop of color. The waist is higher cut, while the body's non form fitting. The empire cut looks fabulous on a rectangular body shape, as it gives the illusion of a more defined waist -line. It's also flattering to a triangle body shape, as it makes legs appear long and lean. The flared skirt and shoulder design will help create an hourglass figure.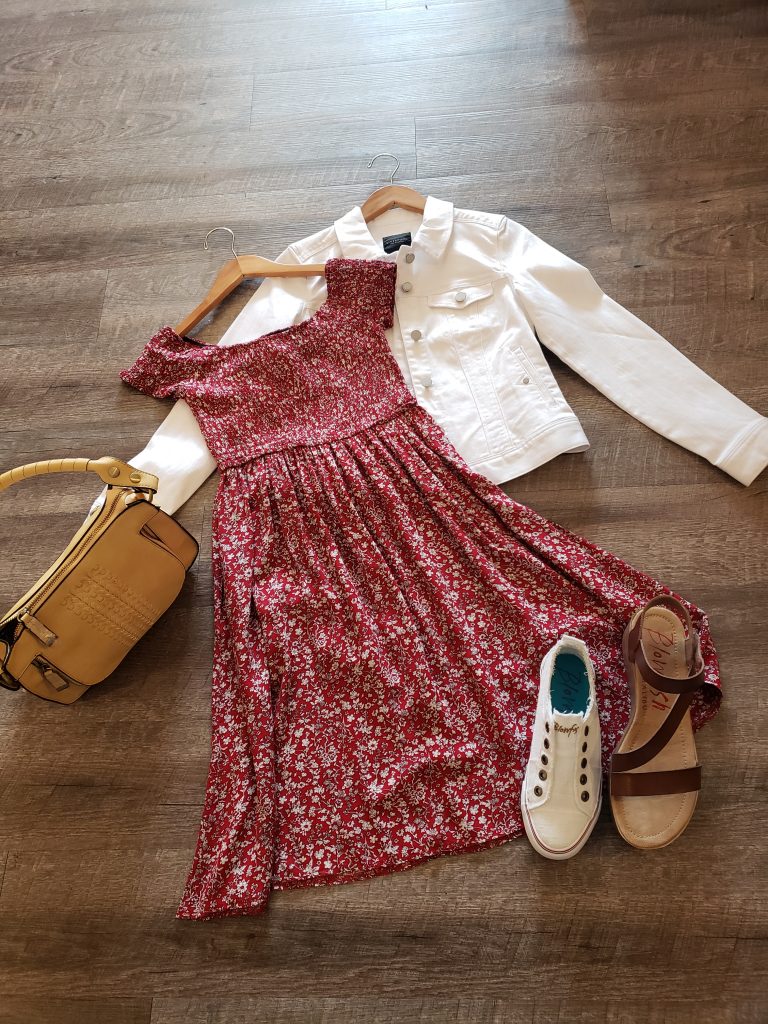 Look #5: Last but certainly not least, is the sheath dress. This is a straighter cut from shoulders to hemline, which looks great on an hourglass body type. The form is slightly more form-fitting. It is slightly more flowy over the hips and waist than on top, allowing room for curves. The colorful, geometric pattern lends a vintage, retro vibe. The fabric is soft and breathable. This color scheme makes it a great choice for Fourth of July celebrations.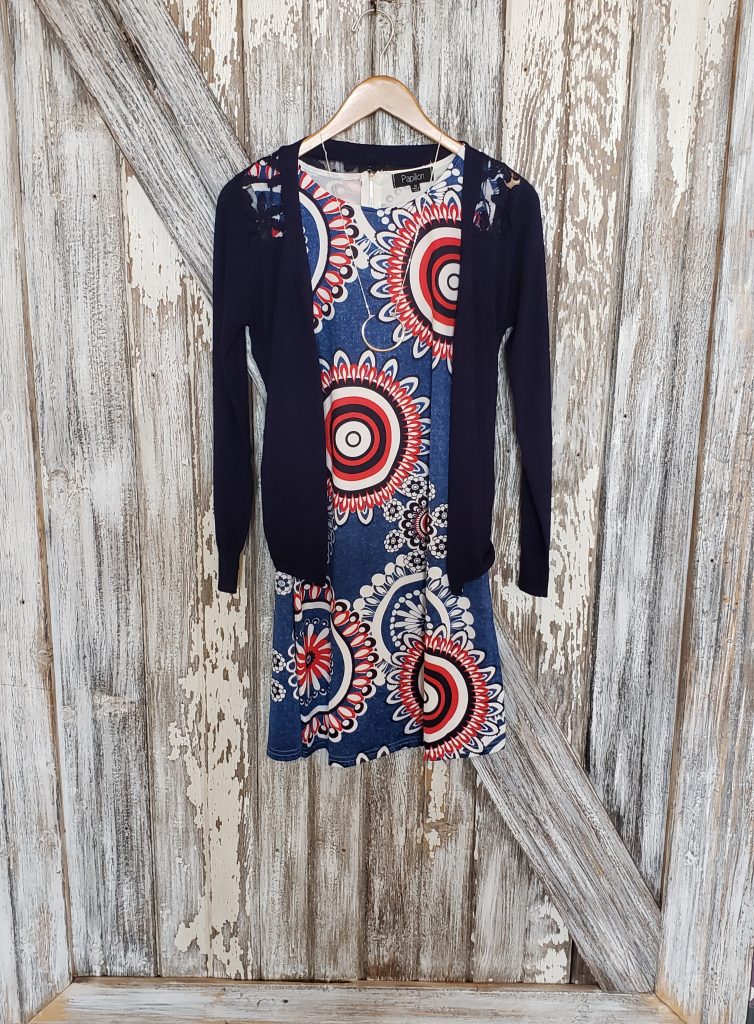 Vibrant colors, fun prints & patterns, and lightweight, breathable dresses are perfect for spring/summer months. Choose the best cut for your body type and you're set to go!