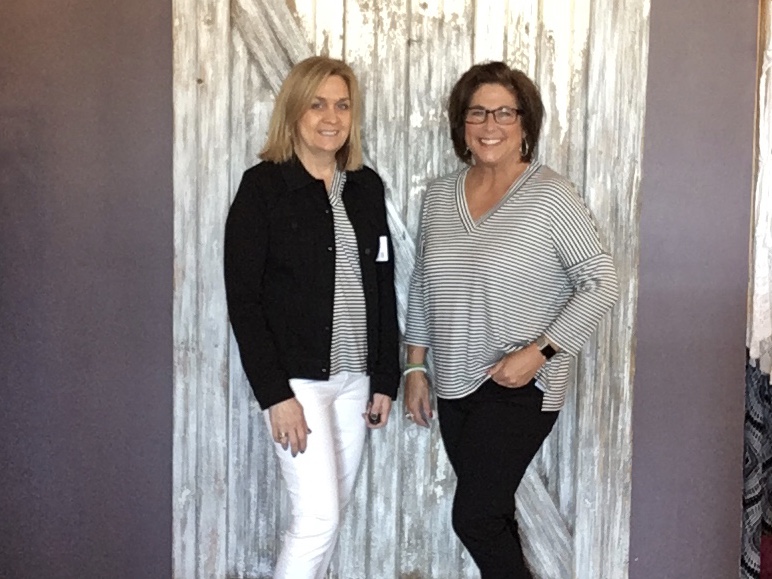 Our Story began in the Fall of 1985 when two young girls embarked on college life in Cedar Falls, Iowa.  Although both from Central Iowa, they had never met before and both chose to pursue a degree in Fashion Merchandising.  They would soon meet and spend countless hours in the classroom together dreaming of their careers in the fashion world.   When not in class, they both worked retail throughout college, Paula at K-Mart and Lea at Younkers. 
After graduation, they lost touch with each other, and both eventually stopped working in the fashion industry.  Both spent many years working in "Corporate America", Paula in Mortgage Underwriting and Lea in Health Care Operations.  Although they enjoyed their respective careers, they both knew that they would eventually end up where they started… Fashion merchandising and sharing their passion for fashion with others.  
Paula was the first to make the move.  In August of 2017, she quit her job and opened Purple Poppy Boutique in Johnston, IA.  It is a wildly successful independently owned and operated retail store that offers women's clothing, accessories, and gift items.  Paula loves coming to work every day and it truly shows. The attention and service she gives each of her customers are outstanding.   
In October 2019 Lea walked into the Purple Poppy Boutique and was met at the door by Paula.  They reconnected and immediately fell back into the easy friendship they had all those years ago.  Lea began working at the Johnston store and knew that she had, indeed, found what she wanted to do with the rest of her life.   With the mentorship of Paula, Lea opened Purple Poppy Too in Ankeny in May 2020.  
While similar to the Johnston store, the Ankeny store offers Men's, Infants and Toddlers in addition to Women's lines.  Paula and Lea will continue to work together to offer all of our customers the very best shopping experience they can have.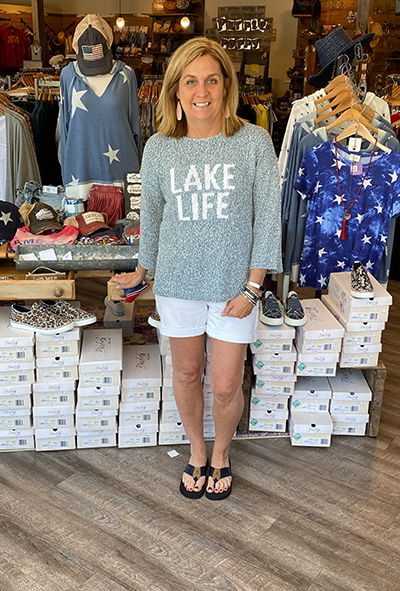 Paula is a long time resident of Johnston with her husband, Todd. Their two adult children graduated from Johnston High School and reside in the surrounding suburbs.  Paula grew up in the Des Moines area and graduated from Hoover High School.  She attended the University of Northern Iowa where she earned her BA in Fashion Merchandising and Business.  After many years in the Corporate setting, Paula, decided to follow her dream of opening her own Boutique in the community that she loves!   Paula enjoys shopping, long walks, spending time with family and  friends as well as helping the women of Johnston look and feel their best.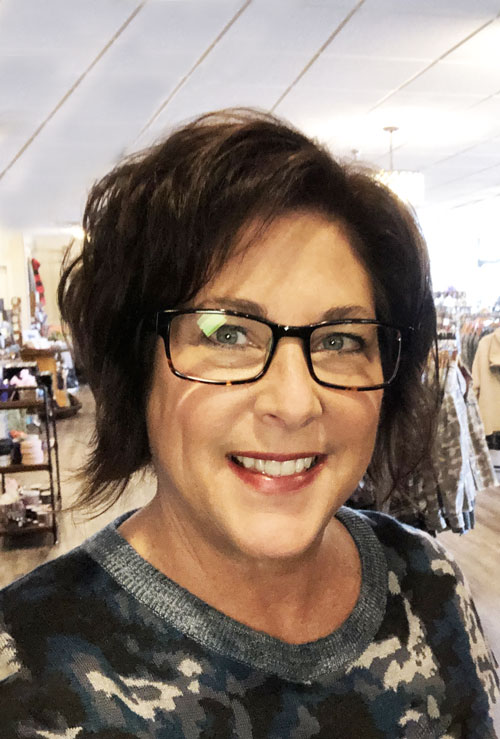 Lea Fagervik is a long time resident of Ankeny, IA.  Recently retired from healthcare operations, Lea has joined the team at Purple Poppy Boutique to continue her lifelong passion of helping others.  She has a fashion merchandising degree from the University of Northern Iowa and worked many years in retail.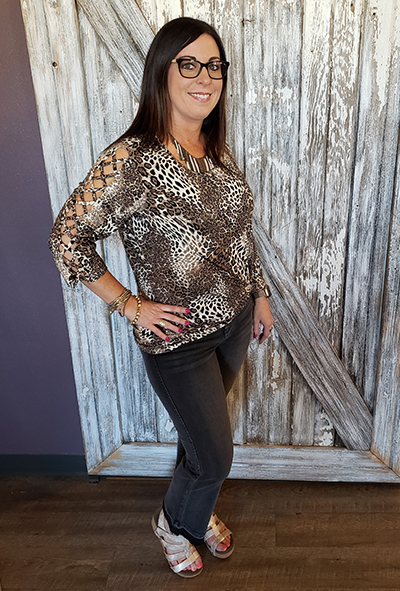 Jenni King lives in Grimes with her 3 children. Jenni has a wealth of knowledge in retail sales and merchandising.  She loves attending her kids activities, walking and spending time with family and friends.  She will be working on our social media, website and loves to help ladies find that perfect outfit!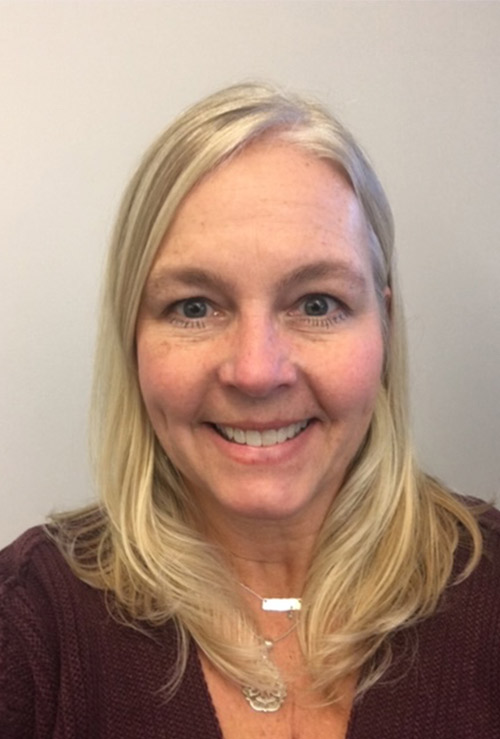 Becky is originally from Cedar Rapids and has lived in the Ankeny area for 34 years. Becky graduated from Iowa State with a degree in fashion merchandising/business and continues to support the Cyclones. (Go State!) She has two married children, 2 grandchildren and another grandchild due in October. In her free time Becky enjoys spending time with her family and friends, attending ISU football games, being outdoors (preferably near a lake or ocean), and traveling.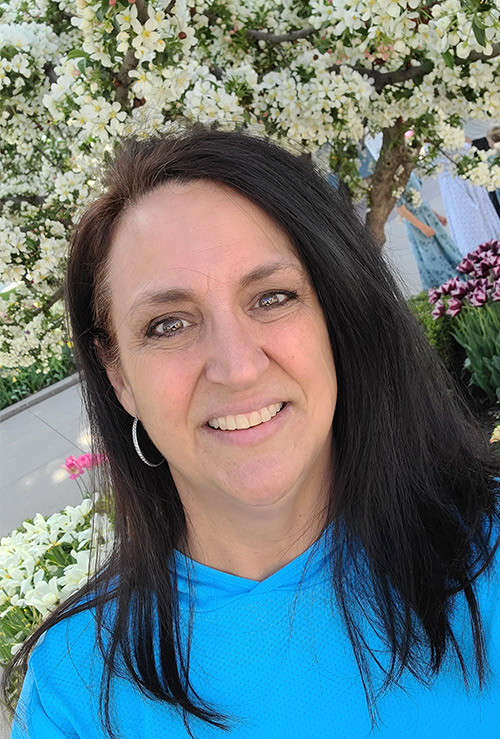 Sheila grew up in Indianola and quickly wanted to spread her wings after college. She lived in Dallas, Texas for 10 years and then moved to Minnesota where she lived for 20 years. Now Sheila has found her way back to Iowa to be closer to her parents and sister, who live in Newton. Sheila works part-time in Newton at a Pregnancy Center. She became a stay at home mom when her twins were born prematurely in 1998. Before they were born, she had started her parenting "career" to an amazing 7-year-old step-daughter who broke her in really quick to the ins and outs of parenting and she was hooked. She's also added Gigi to her title with 4 ornery little boys (well one is a sweet little newborn). And Sheila rounds things up with one final daughter. So, if you were keeping count, 4 kids, 4 grandsons. They're also huge animal lovers at their house. Their current zoo includes 4 cats, 2 Schnauzers, and 1 black Lab. Sheila is so excited to be a part of the Purple Poppy Boutique and looks forward adding this to her resume of life's adventures!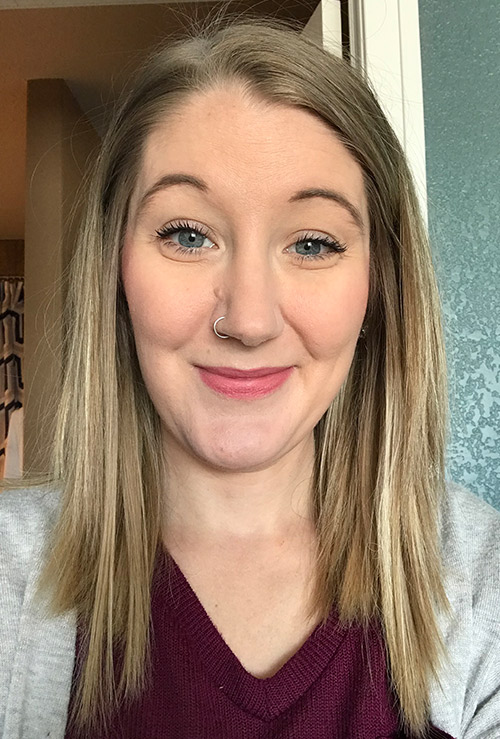 In addition to working part time at the Purple Poppy, she is a stay at home mom to two little boys. Jen is also a part time student at DMACC starting her elementary education degree and training to run her first half marathon in October. When she's not chasing little boys or her dog, Jimmy, she likes to run, read and SHOP! Working at the Purple Poppy is a great opportunity for her to help others find the perfect outfit or gift while fulfilling her love for shopping!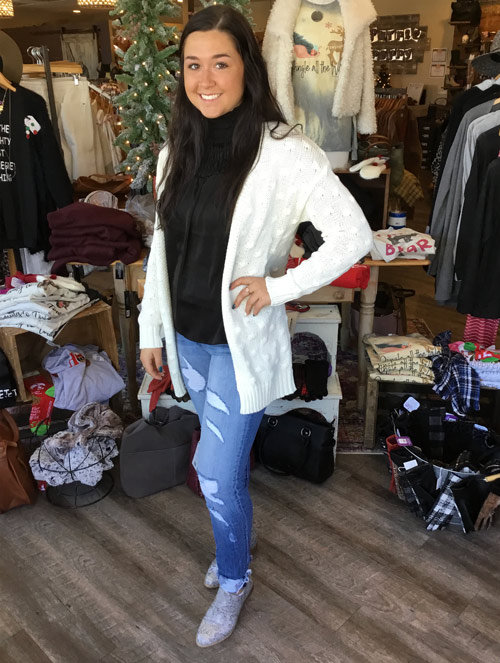 Our Johnston High School Senior who is in the school to work program and completing her internship at Purple Poppy Boutique.  Chloe is an energetic hard working Senior who is willing to take on any task.   She loves modeling our clothes and splits her time between the Ankeny and Johnston locations.  Chloe spends her time working at several part time jobs, studying and spending time with family and friends.  We are enjoying having Chloe on our team!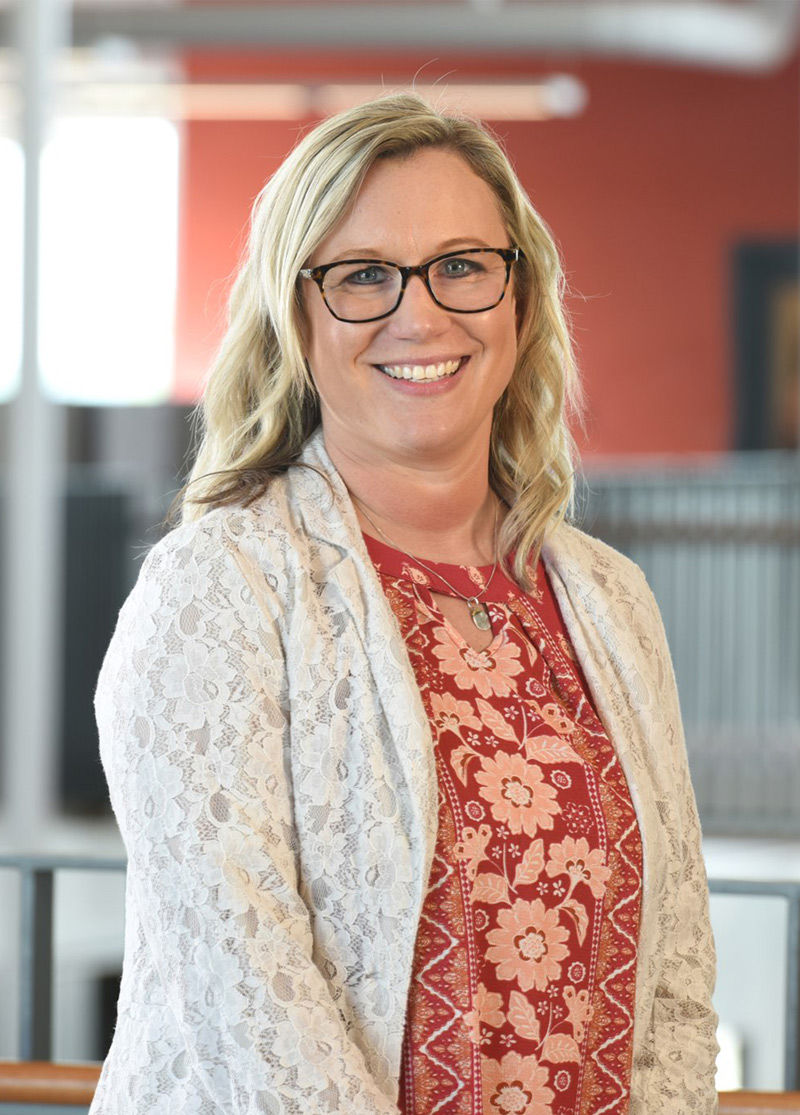 Britt grew up in Johnston and now resides there with her family of 7, plus two naughty little kittens. In addition to working at Purple Poppy, Britt works full time in risk management and is a "not so typical" competition dance mom. Britt's favorite activity is spending time with friends and family on their boat in the summer and meeting new people at Purple Poppy!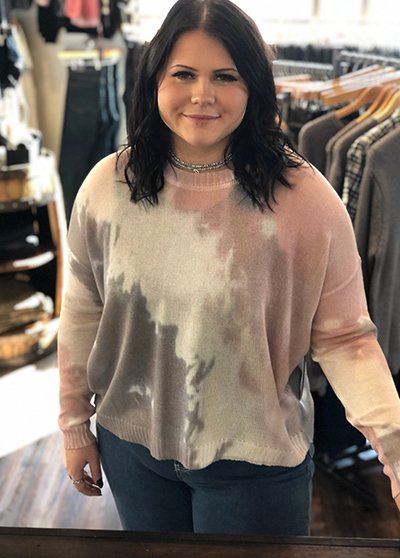 Hailey is a senior at Iowa State University studying fashion design. Along with her studies and working at Purple Poppy Hailey has a puppy named Dozer who takes up most of her free time. Hailey has loved clothing since she was a kid, and has been designing for years. She is excited to be able to help people find pieces that they feel great in at the Purple Poppy Boutique!