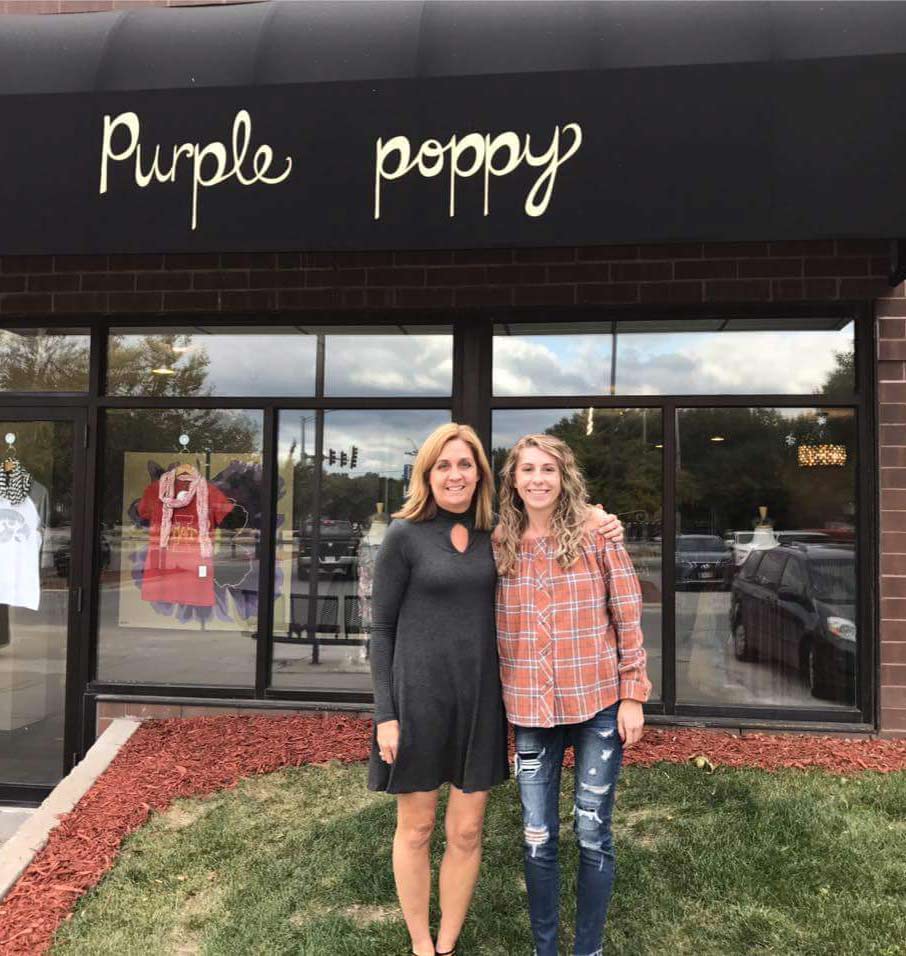 Our Story
Purple Poppy Boutique opened in August, 2017 by owner, Paula Bierle, a Johnston resident who raised her kids in the community and wanted to serve her fellow community women with a place to shop.  "I have always had a passion for fashion," says Paula. "I love to shop, and I really wanted to share my passion with other shopping enthusiasts like myself!" Paula has a degree in fashion merchandising from the University of Northern Iowa.  After years of working for large companies, Paula decided to open a ladies clothing boutique and fulfill her dream of helping woman find clothes that make them look and feel good about themselves.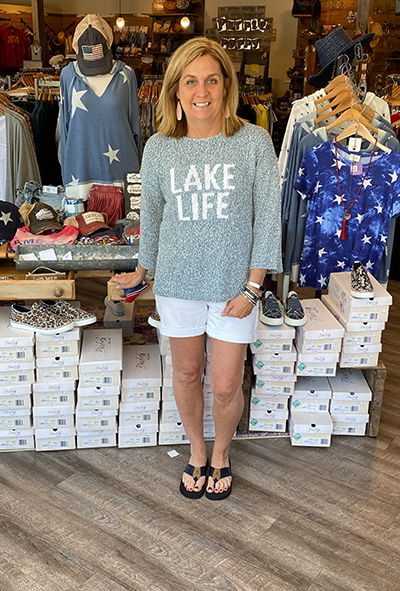 Paula is a long time resident of Johnston with her husband, Todd. Their two adult children graduated from Johnston High School and reside in the surrounding suburbs.  Paula grew up in the Des Moines area and graduated from Hoover High School.  She attended the University of Northern Iowa where she earned her BA in Fashion Merchandising and Business.  After many years in the Corporate setting, Paula, decided to follow her dream of opening her own Boutique in the community that she loves!   Paula enjoys shopping, long walks, spending time with family and  friends as well as helping the women of Johnston look and feel their best.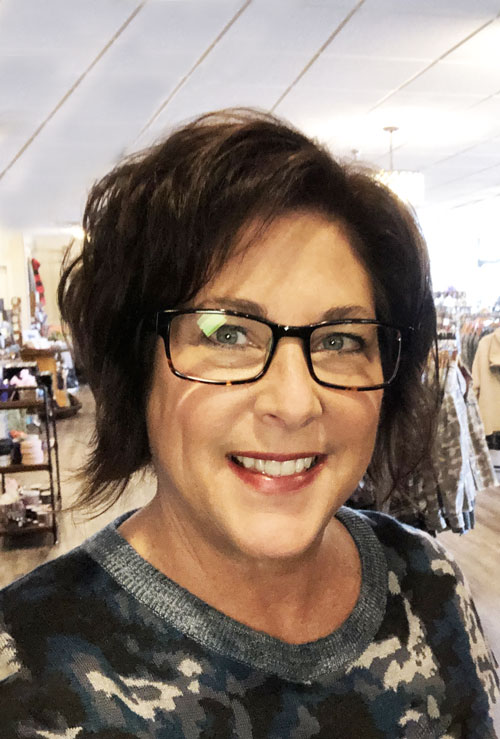 Lea Fagervik is a long time resident of Ankeny, IA.  Recently retired from healthcare operations, Lea has joined the team at Purple Poppy Boutique to continue her lifelong passion of helping others.  She has a fashion merchandising degree from the University of Northern Iowa and worked many years in retail.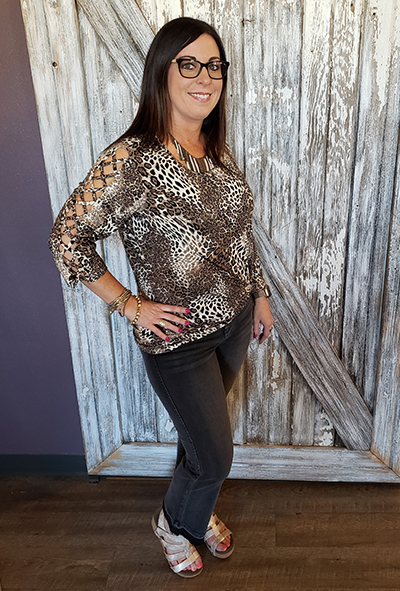 Jenni King lives in Grimes with her 3 children. Jenni has a wealth of knowledge in retail sales and merchandising.  She loves attending her kids activities, walking and spending time with family and friends.  She will be working on our social media, website and loves to help ladies find that perfect outfit!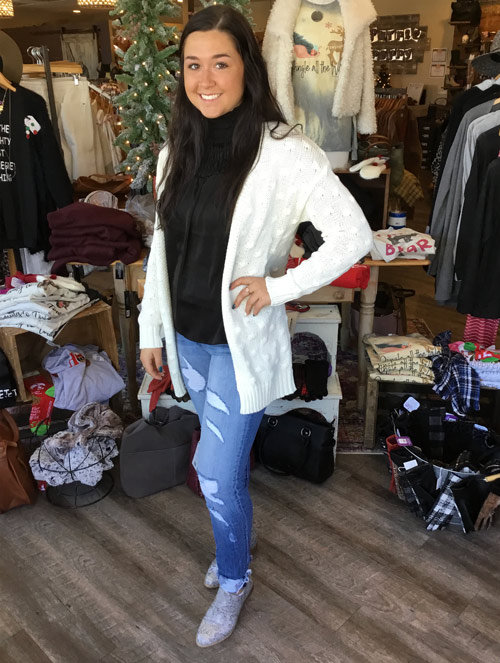 Our Johnston High School Senior who is in the school to work program and completing her internship at Purple Poppy Boutique.  Chloe is an energetic hard working Senior who is willing to take on any task.   She loves modeling our clothes and splits her time between the Ankeny and Johnston locations.  Chloe spends her time working at several part time jobs, studying and spending time with family and friends.  We are enjoying having Chloe on our team!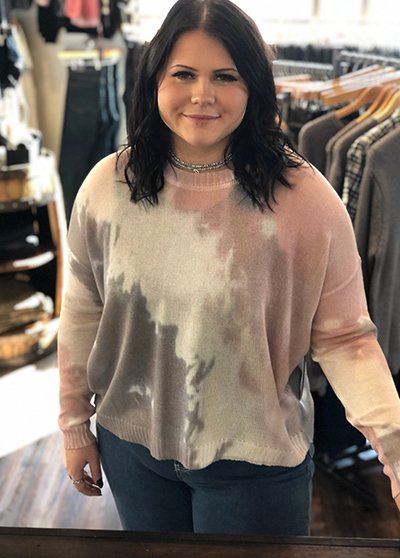 Hailey is a senior at Iowa State University studying fashion design. Along with her studies and working at Purple Poppy Hailey has a puppy named Dozer who takes up most of her free time. Hailey has loved clothing since she was a kid, and has been designing for years. She is excited to be able to help people find pieces that they feel great in at the Purple Poppy Boutique!